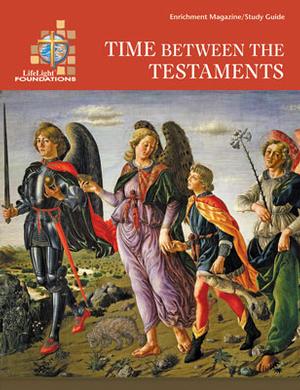 Pastor Tom Eckstein is the author of the "Enrichment Magazine" portion of this bible study on the books of the Apocrypha.
The titles of his articles are:
1. From Malachi to the Magi
2. Jesus, Priceless Treasure
3. Strength to Resist Sin
4. The Books in our Bibles
5. God Rescues Us from Our Enemies
6. We Suffer in Certain Hope
7. Why Some Laws and Not Others?
8. God's Promises and Faith
9. Foolish Eyes, and Wise
**You can purchase this bible study by clicking on the picture to the left!